About Christenson Plumbing & Heating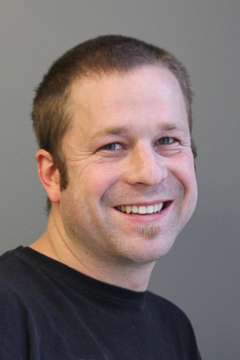 It's not brain surgery, but as licensed plumbers in Manchester New Hampshire, we are required to have a minimum of 8,000 hours of on-the-job training and 1,000 hours of formal schooling before we can work on your plumbing. That's more than a brain surgeon! There is much more to plumbing and heating than knowing that it works or repairing it when it doesn't.
In addition to learning the nuts-and-bolts mechanics of plumbing, there are mathematical formulas licensed plumbers must know. For example, calculating temperature and pressure in order to properly size a heating system for installation, or selecting a well pump that will deliver adequate pressure and not burn itself out, requires a knowledge of mathematical formulas.
Gas too! All residential plumbing has both hot and cold water. This means a fuel source must heat the water. Licensed NH plumbers need to know how to install and repair fuel lines as well. At Christenson Plumbing and Heating, we are also licensed to service and install natural gas and liquid propane heating systems. This is an area of specialized skills, requiring an additional 1,000 hours of class time and 6,000 more hours on the job training.
Plumbing fixtures and techniques for gas are different than for water. Do not allow a plumber who is not licensed to install gas fixtures or to work on any gas connection in your house! A mistake in the installation of gas appliances or heating units is not only inconvenient for you, it can be deadly. Whether it's water, oil or gas-we have the knowledge and experience to solve your problem quickly. And our long list of happy clients can attest to the fact that we truly care about doing the best job possible!
My Inspiration:
"One of the greatest influences in in my life is my grandfather, Delmer Forsberg. Delmer was a World War II bomber pilot who survived being shot down over Italy and encamped by the Germans at Stalug Luft VII for 9 Months. He grew up in a time where you had to fight for everything you have, and take care of it once you got it. He told me, "Aaron, if it's worth doing, it's worth doing well."

And he should know. My grandfather owned many businesses in his lifetime and was very successful in every one of them. He was a good husband, father and a loyal friend to all who knew him. He is everything I want to be. My grandfather passed away in 2010. Today, I am more committed than ever to filling those shoes." ~Aaron Christenson